From our standpoint of community work, we facilitate the organisation of the communities in which we work, in such a way that they don't have to leave behind their age-old traditions like La Minka, La República ('The Republic') or teamwork for the common good. When they manage to embrace a problem, they work towards a solution and gather together in order to be able to achieve their dreams of progression.
So here we share the diverse project ventures of the communities we are part of, and we drive them forward so that they can bring them to life and turn them into a reality. We therefore invite all the social agents who wish to be a part of this project to join us and collaborate.
Building 2 community centres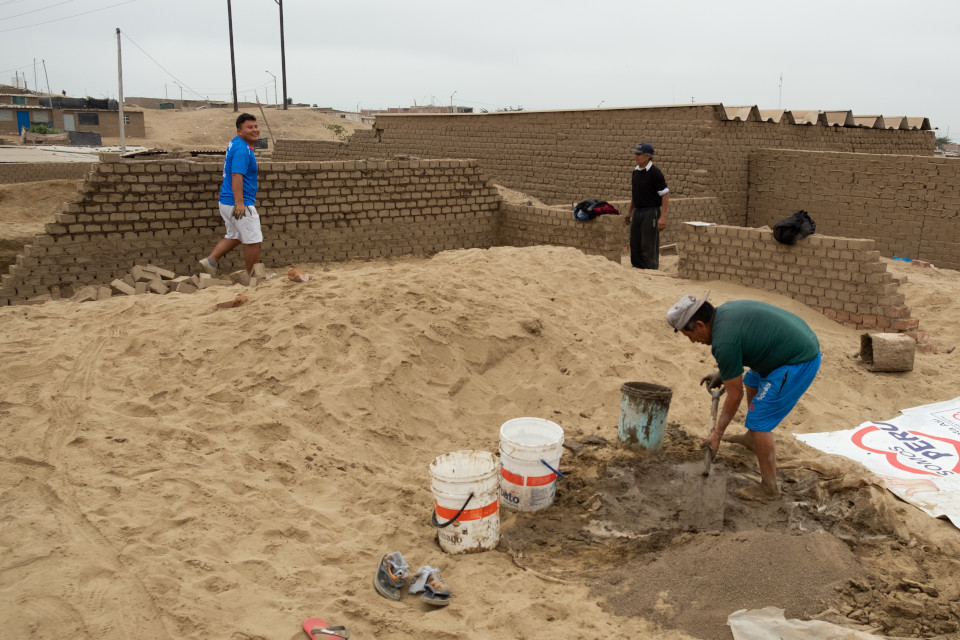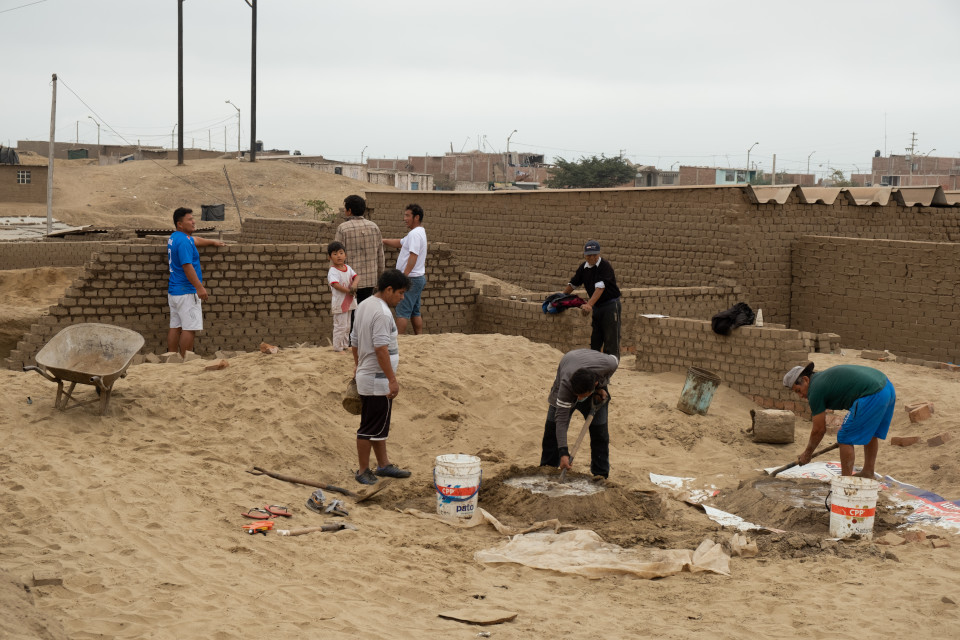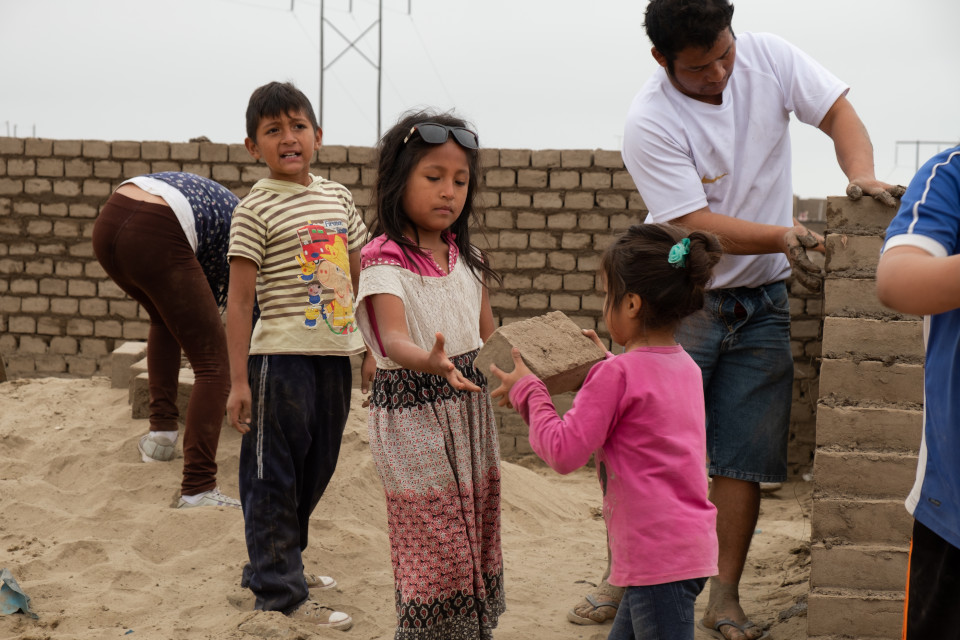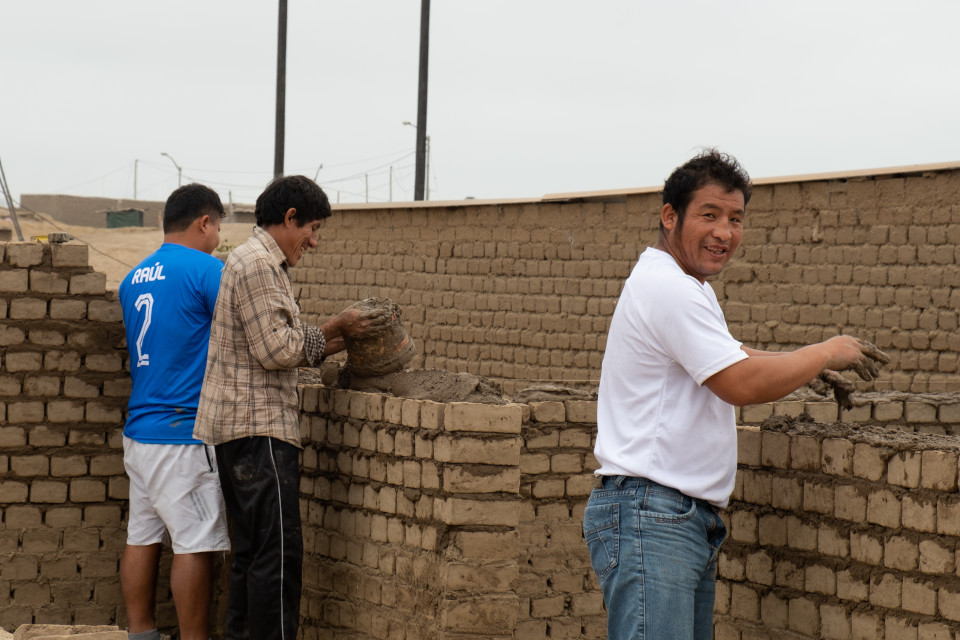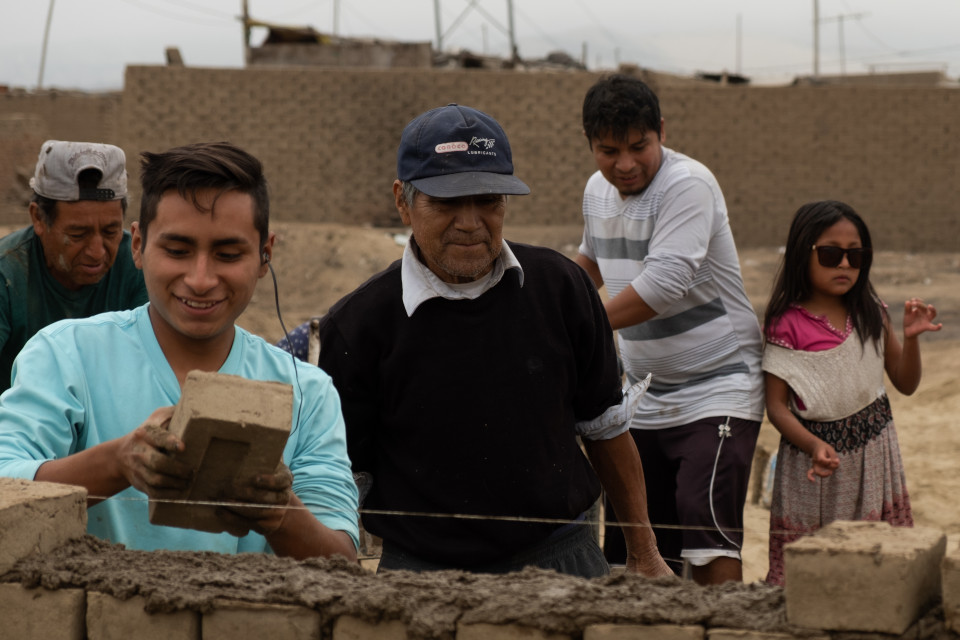 local-2019-spreading-mortar
After 3 years of work done by Sayariy in the communities, being driven forward and promoting various projects, the communities agreed to the construction of community centres where they can base all of their programmes. Up until now, all of the projects have been carried out in houses and spaces lent out by the communities. The building of such centres will provide a designated place for activities with babies, children, teenagers, women, men and senior citizens. Nueva Libertad has already made its first steps and we hope to start soon with Víctor Raúl.
Recipient communities: Nueva Libertad and Víctor Raúl V Etapa
Funds to collect: $ 6000 (the communities will get 50% of the funds each)
The funds will be used for the acquisition of building materials.
Humanitarian aid – the Niño Costero disaster
2017 was a tough year for Peru and for Sayariy. The intense rainfall left many people homeless, jobless and in extremely precarious positions. Without hesitation, we used everything we had in our hands and in our budgets to give the support that was needed. When the local support came to an end, other friends appeared to help us rise up from this situation through our campaign Perú Vamos a Resurgir ('Peru, We Will Rise Again'). We managed to move forward and gather great people who joined in on the hard work.
Thanks to all of those wonderful people who gave us a helping hand, we rose again.
Funds raised: $ 7633.35 (amount remaining following banking commissions and transactions)
Funds collected through…
Hipnótica Circo Teatro:
('Hypnotic Circus Theatre')
$ 571.02

| | |
| --- | --- |
| Bongo Square S.L: | $ 1394.04 |

Local Collections*:
(Individuals)
$ 498.75
* Exchange rate of 3.21 at the time
Total number of beneficiaries: 3242
Areas of northern Peru that were attended to:
EL Porvenir Centro
Alto Trujillo Barrios 4C, 6A, 4A
Víctor Raúl V Etapa
Nueva Libertad
Las Pampas de Sto Domingo- Laredo
California- Virú
Ascope
Pedregal
Support provided:
Water
Food parcel
Lunches
Warm clothing
Nappies (diapers)
Sanitary products
Illness-prevention leaflets
Utensils for shared pots and pans
Pet food
Time dedicated: 3 and a half months, from the emergency up until the implementation of communal pots and pans.
Video of the El Niño phenomenon
To see our past projects.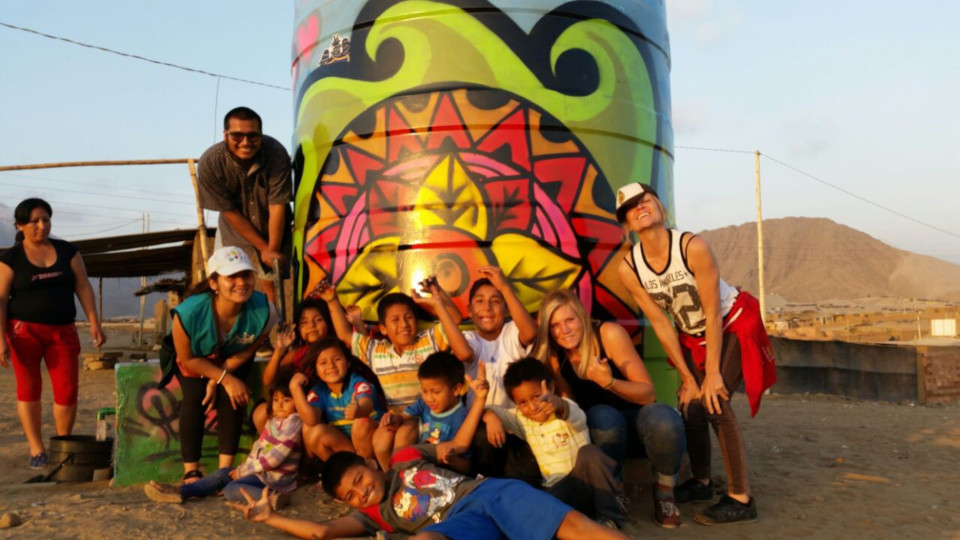 This was the first project that we carried out with the community of Nueva Libertad. We found out that their main issue was getting access to water. Straight away, we thought about building a tank. After evaluating the various possibilities and searching for information, we discovered that what was necessary was to get them in touch with the local government. Over the course of the process, we sought advice from them about the places to go, the materials to get and the processes needed to be able to gain access to what would prove very beneficial for the community. The municipality was able to begin the group work and, at the same time, be familiarised with the existence of this community. It was wonderful to see them achieve their dream and to work hand in hand to improve their community.
Initial funds required for construction: $ 766 (no proceeds)
Funds collected and used for materials and processes: S/ 321.10
Beneficiaries: 400
Project completed in under 6 months.