We are a Peruvian nonprofit NGO whose work focuses on the empowerment of disenfranchised communities and gender equality. SAYARIY enables people in the community to develop their gifts and abilities, thereby facilitating resilience, non-violent relationships, respect for nature, and awareness of the history and culture in which the community is situated.
In particular, we work on Economic, Social and Cultural Rights, which are an extension of Human Rights and are frequently violated in the areas where we work: access to education, water, health, employment, housing, decent living conditions, culture, social security, etc. We firmly believe that it is very important to work in a sustainable way so that all people can enjoy these rights, because human rights violations cause and perpetuate poverty and exclusion. Moreover, poverty is highly conducive to these abuses and, most of the time, Economic, Social and Cultural Rights violations are directly related to Civil and Political Rights abuses.
We thus find resonance between our project and the UN's 2030 Agenda for Sustainable Development and we want to achieve those 17 goals promoted by the UN in these areas of Trujillo. In order to do so, we work with people in the community, enabling them to develop their gifts and abilities always from an inclusive and gender-aware perspective. We facilitate and promote sustainable development through tools that, on the one hand, respect the natural environment, while on the other hand, cultivate a social environment free of violence and discrimination that gives rise to personal, social and cultural development. We try to reduce the gender gap, and our committment to equality between men and women underlies every single activity we run. We also work to reinforce the emotional health and resilience, as well as the historical and cultural identity, of the communities we work with.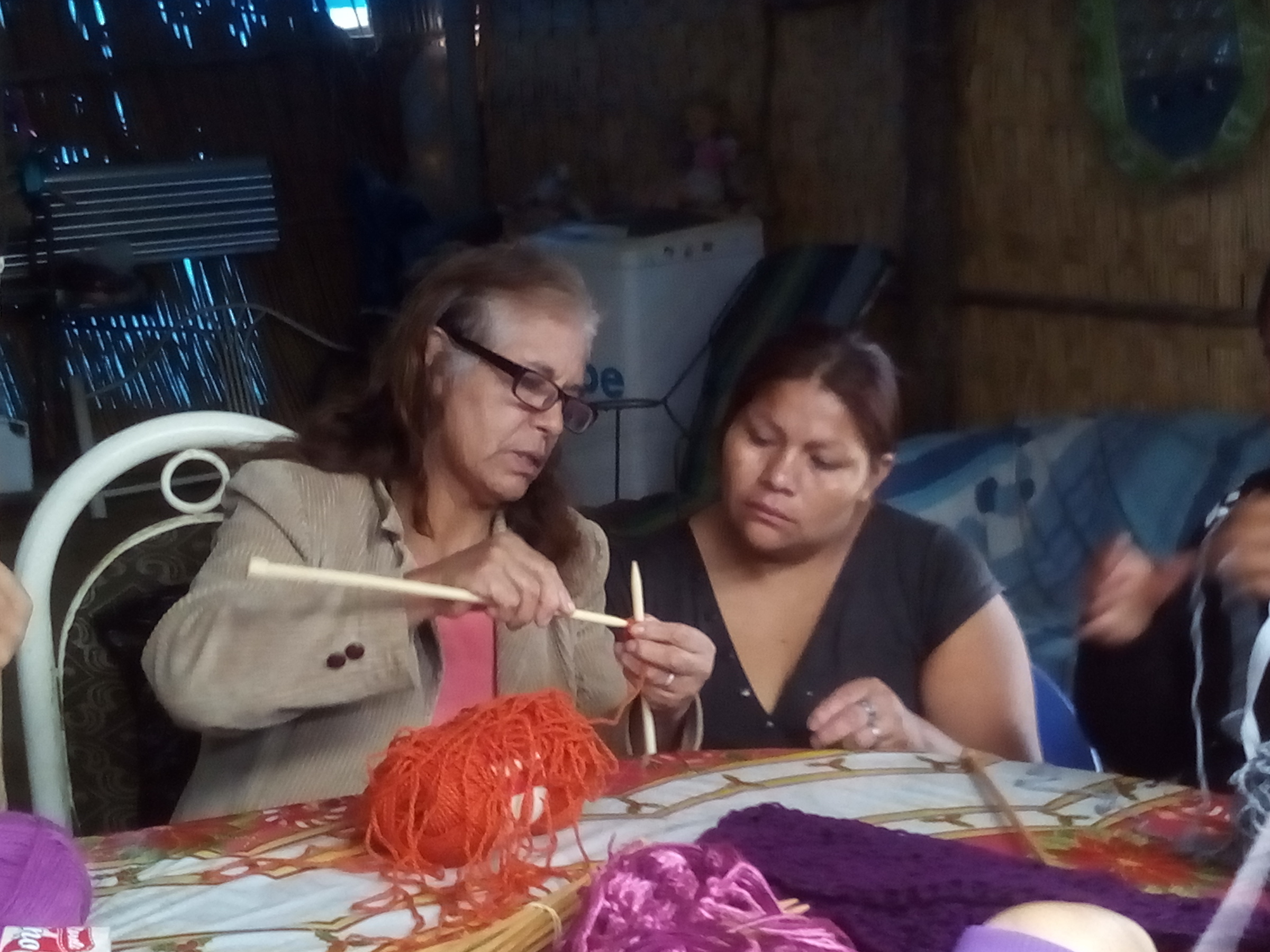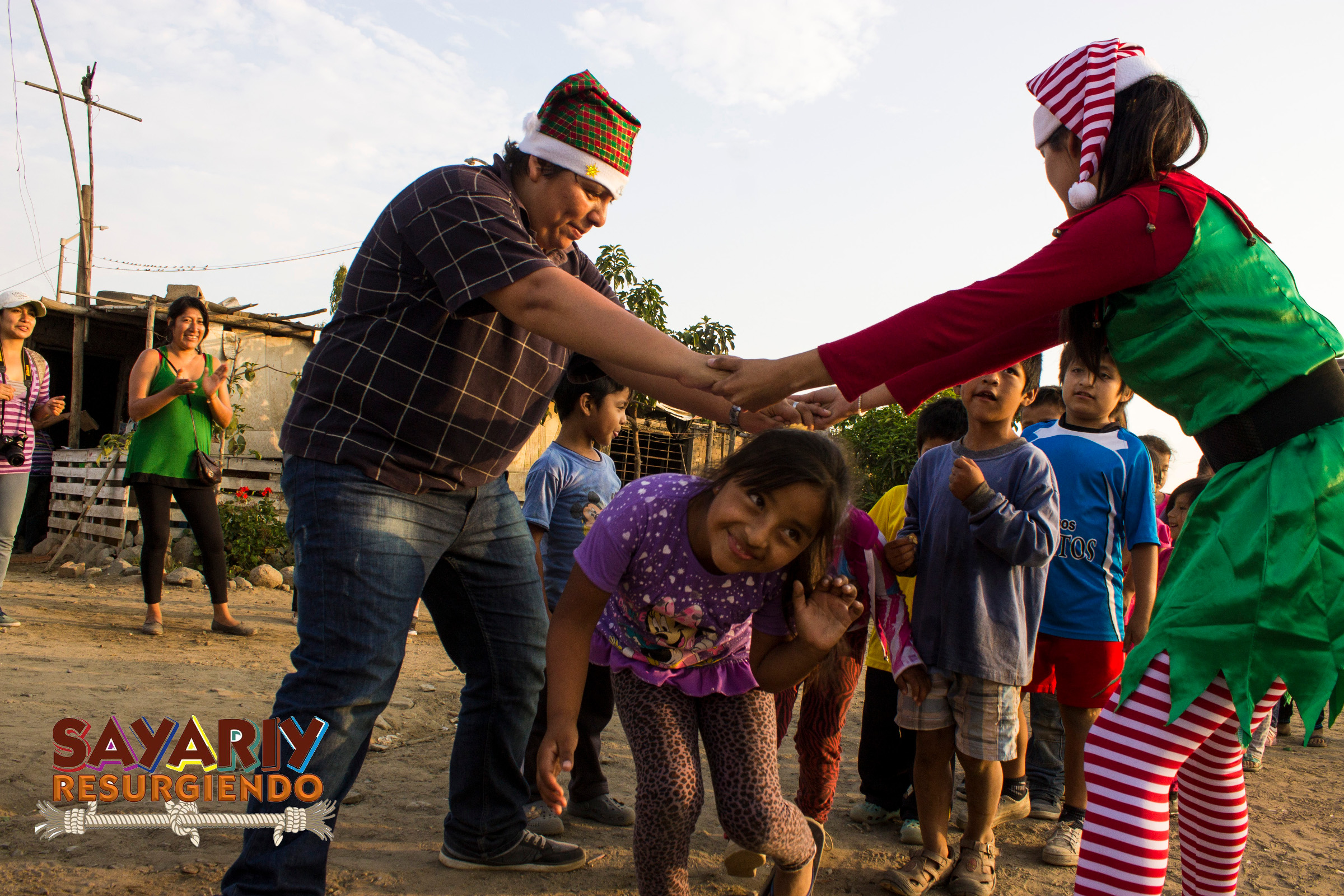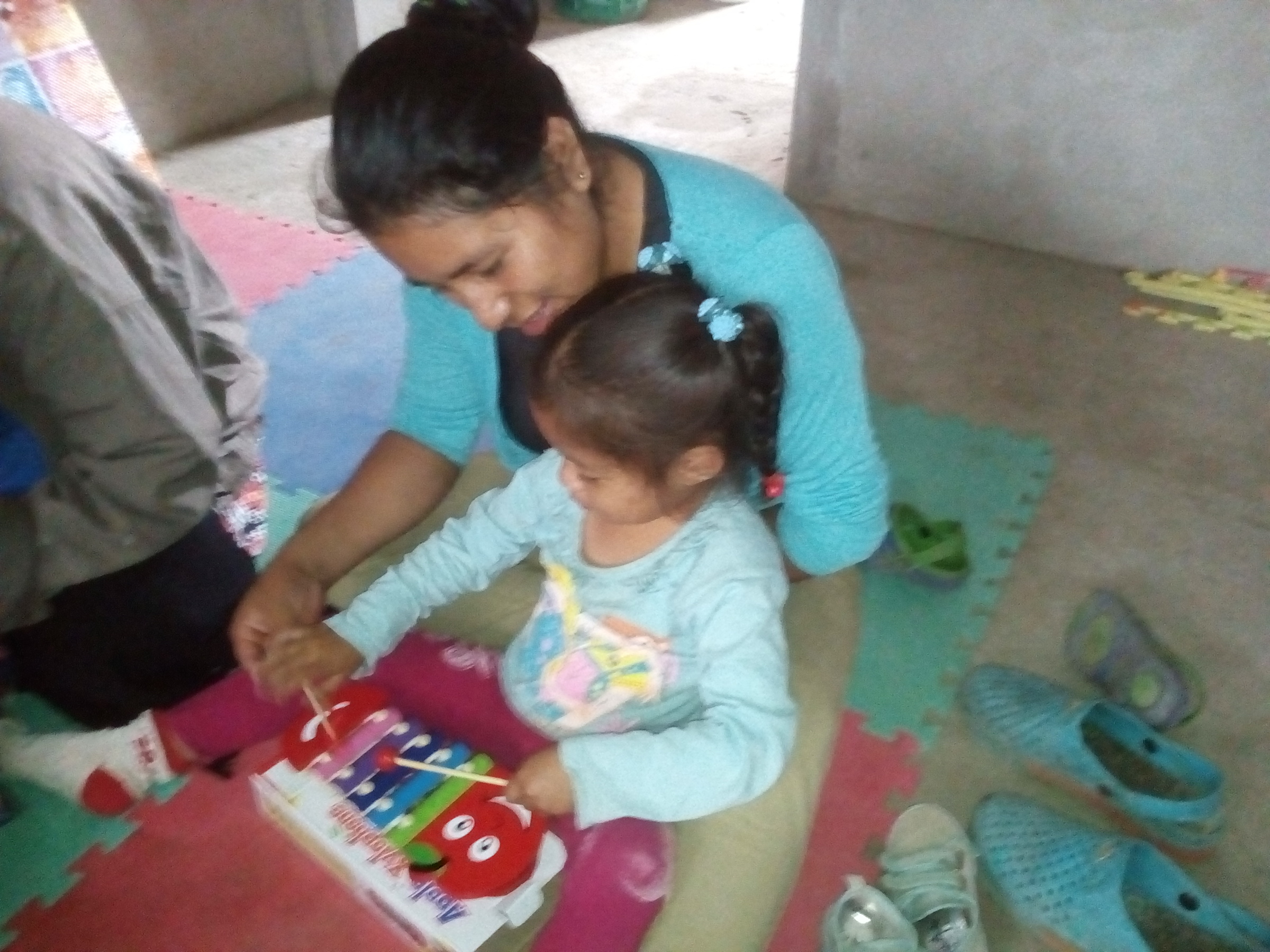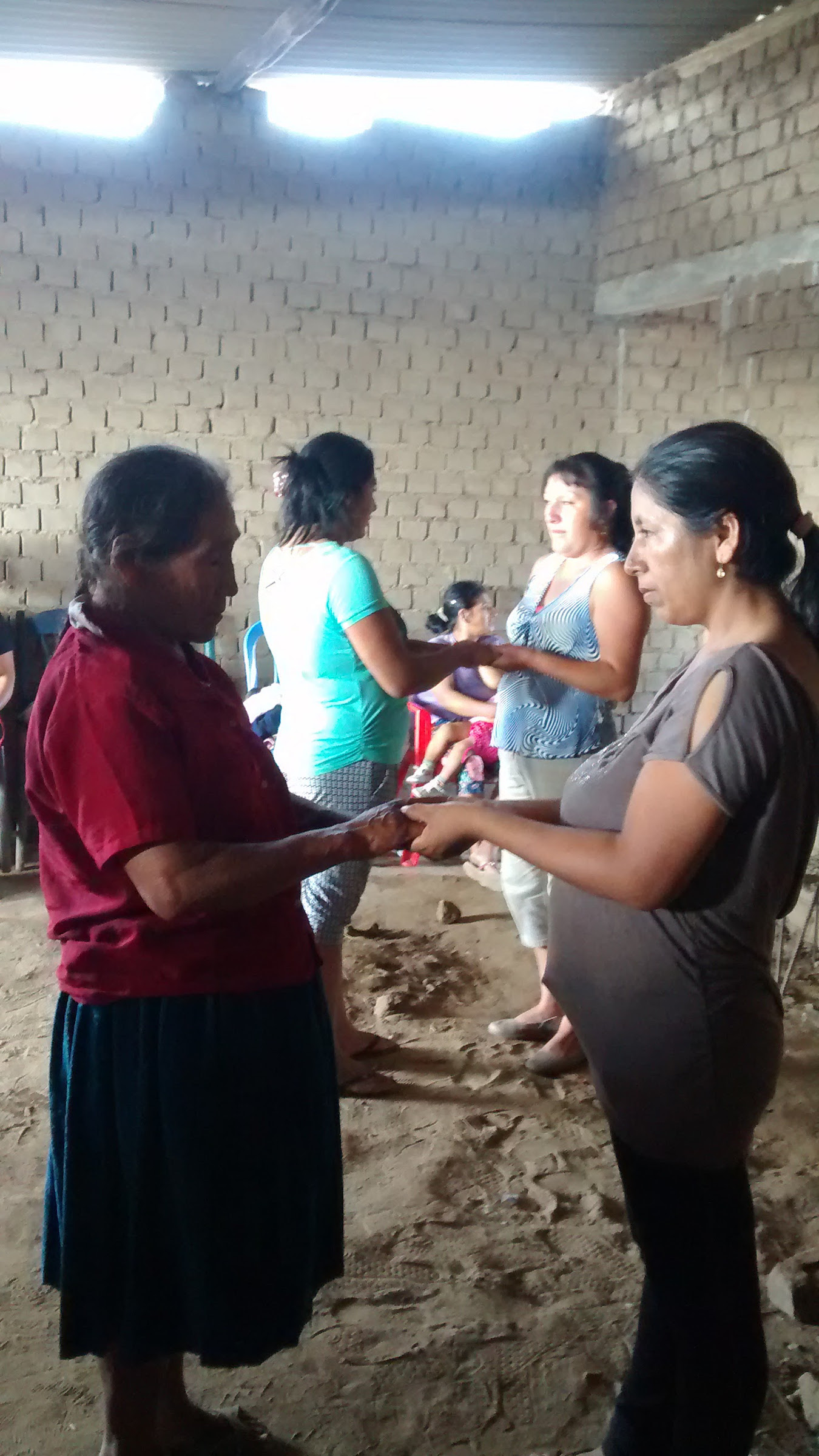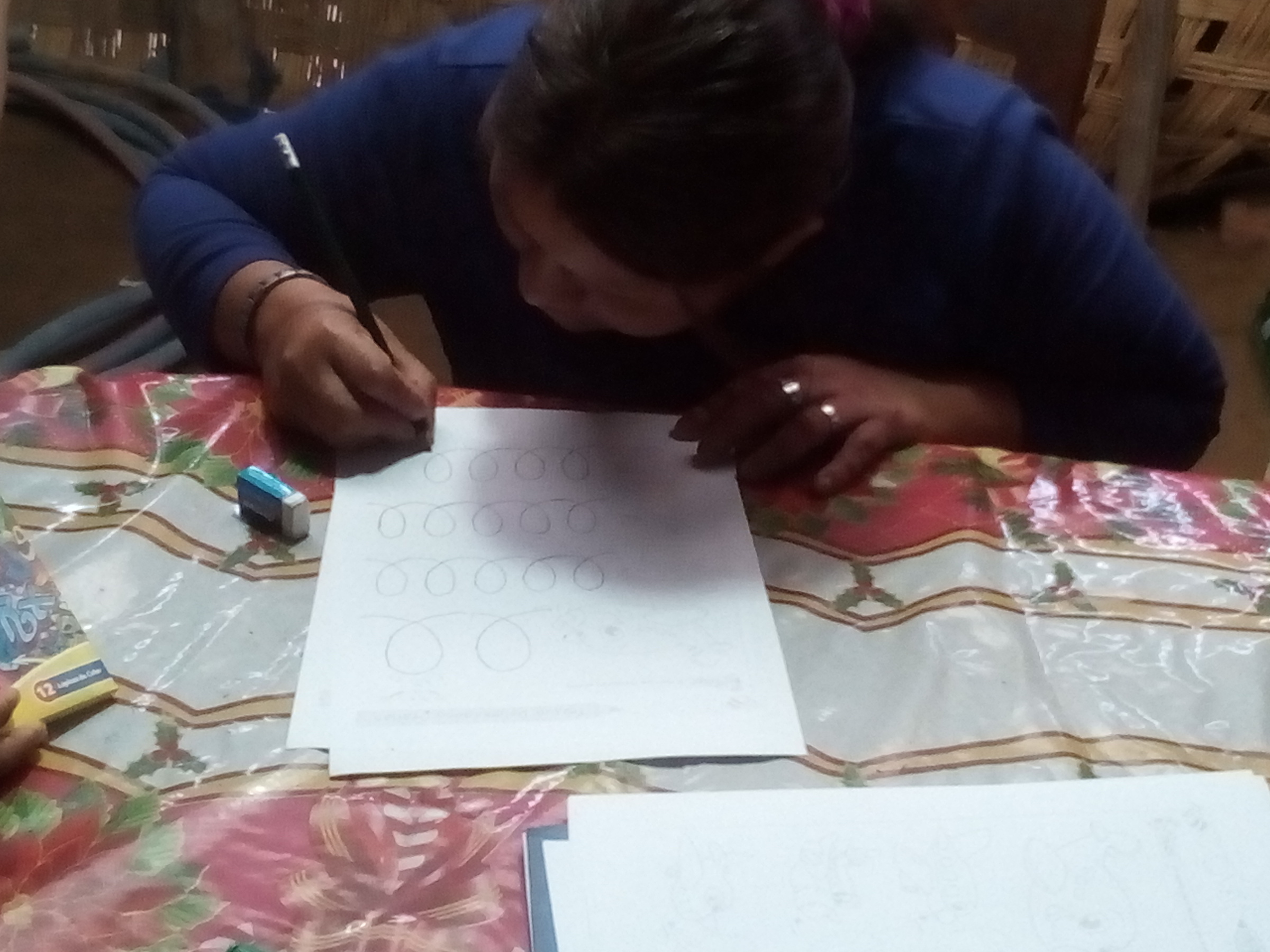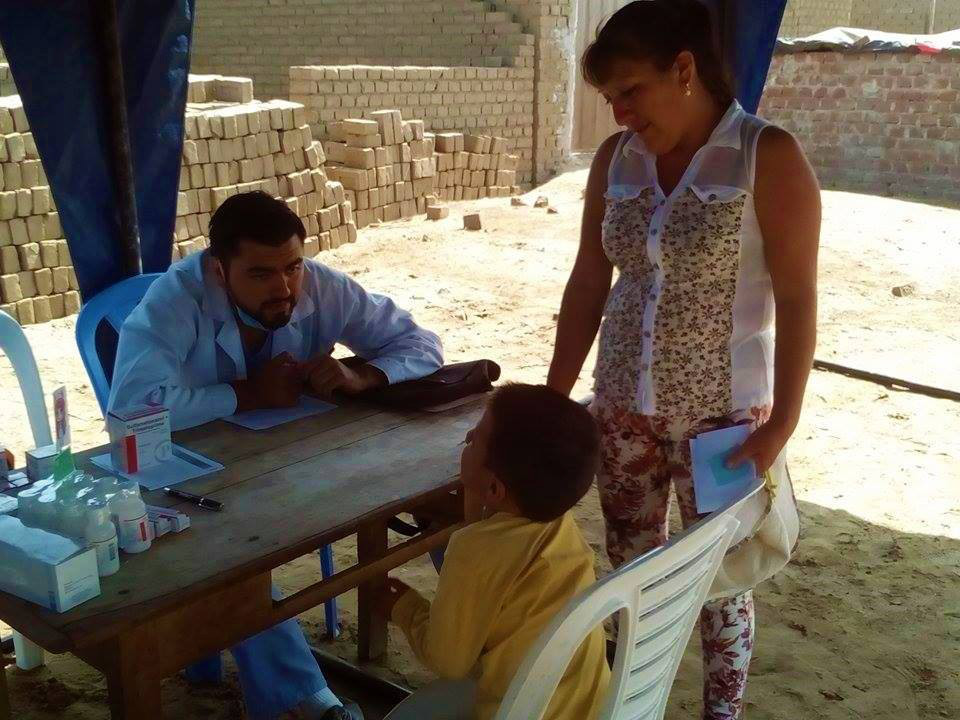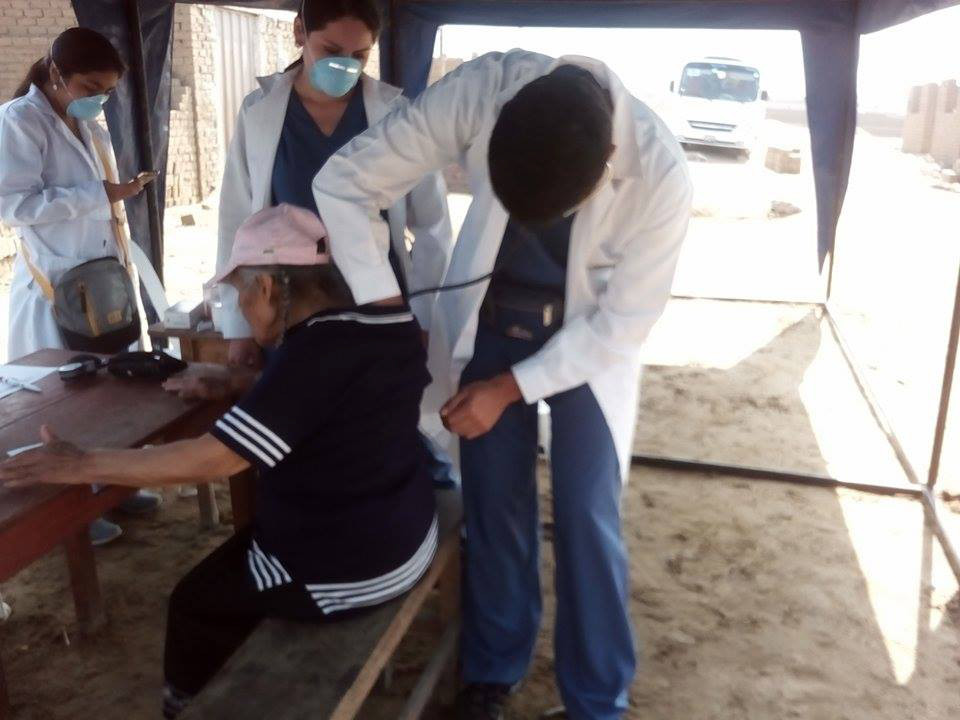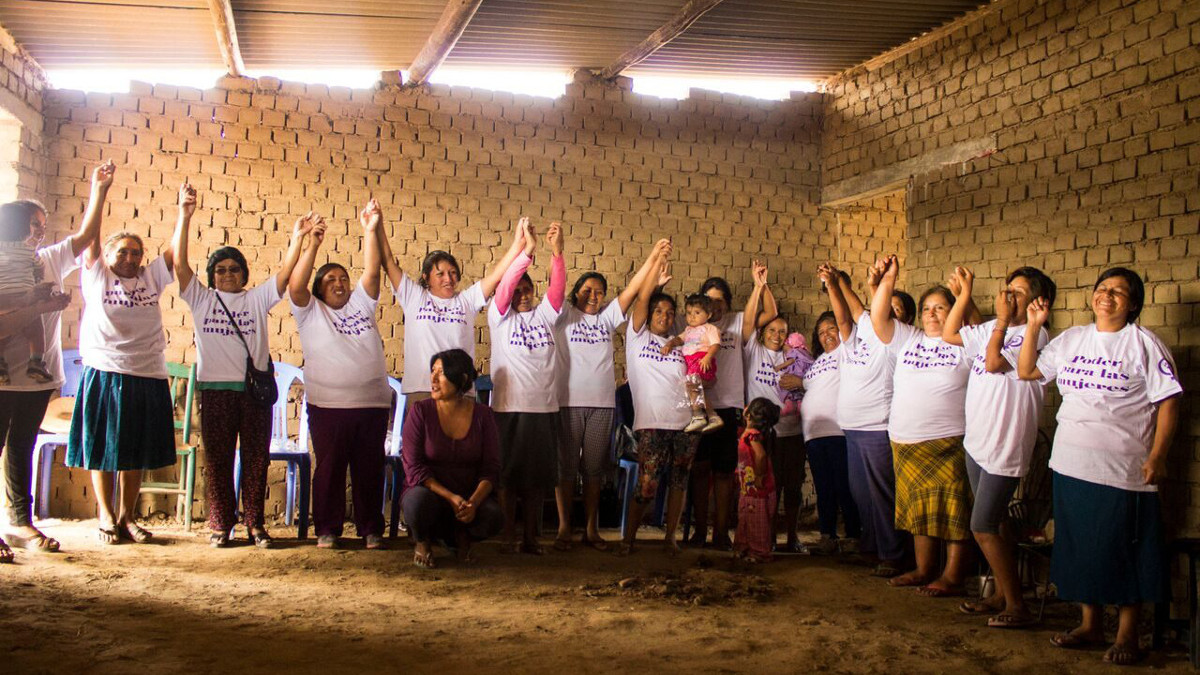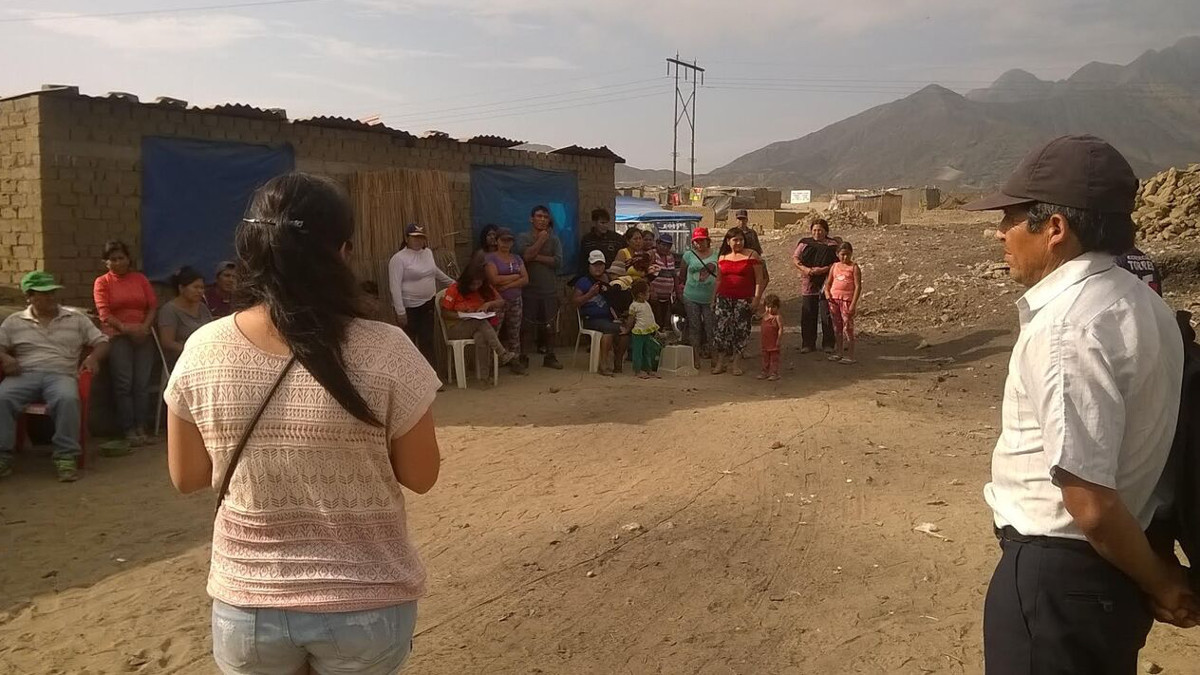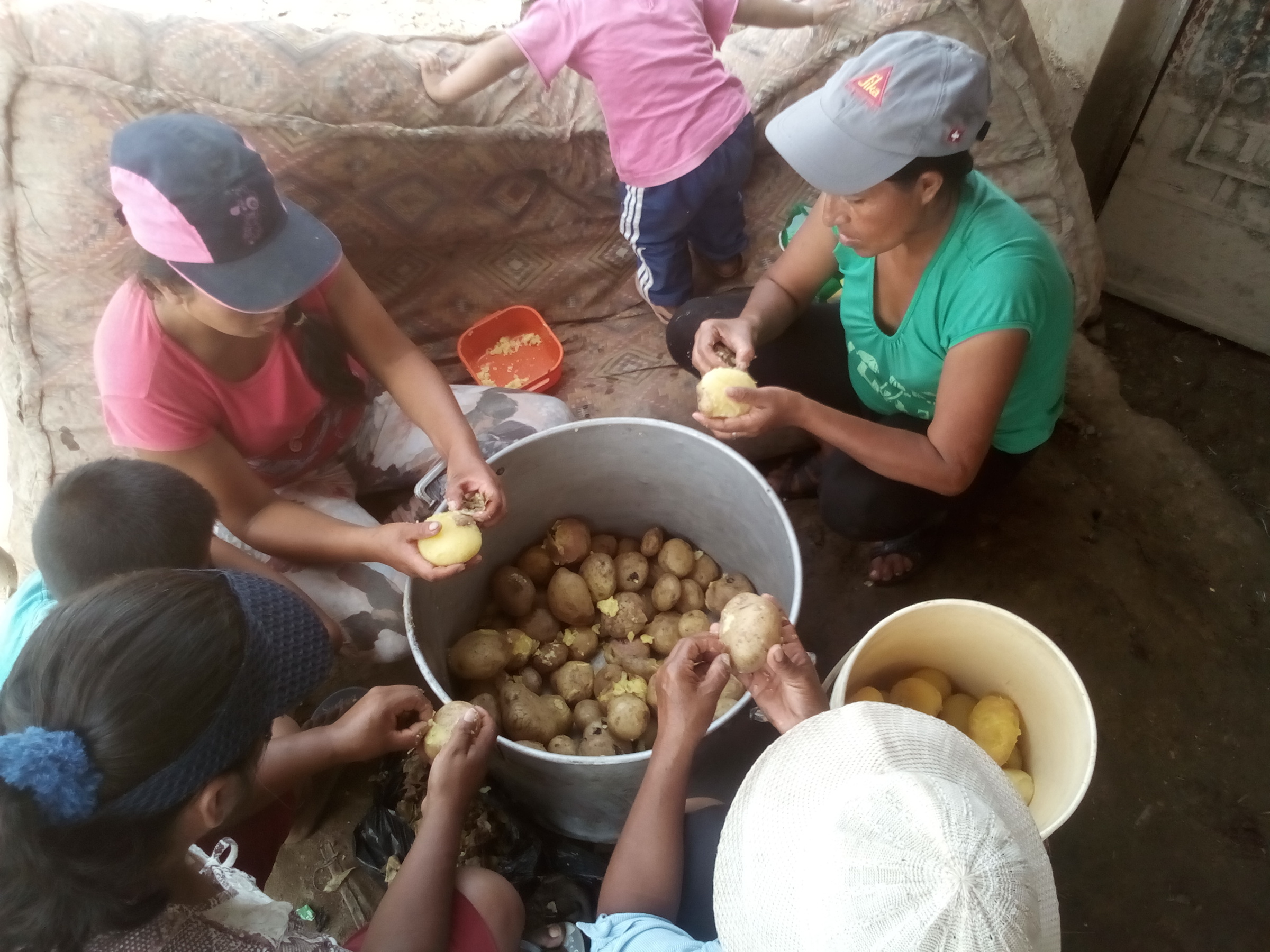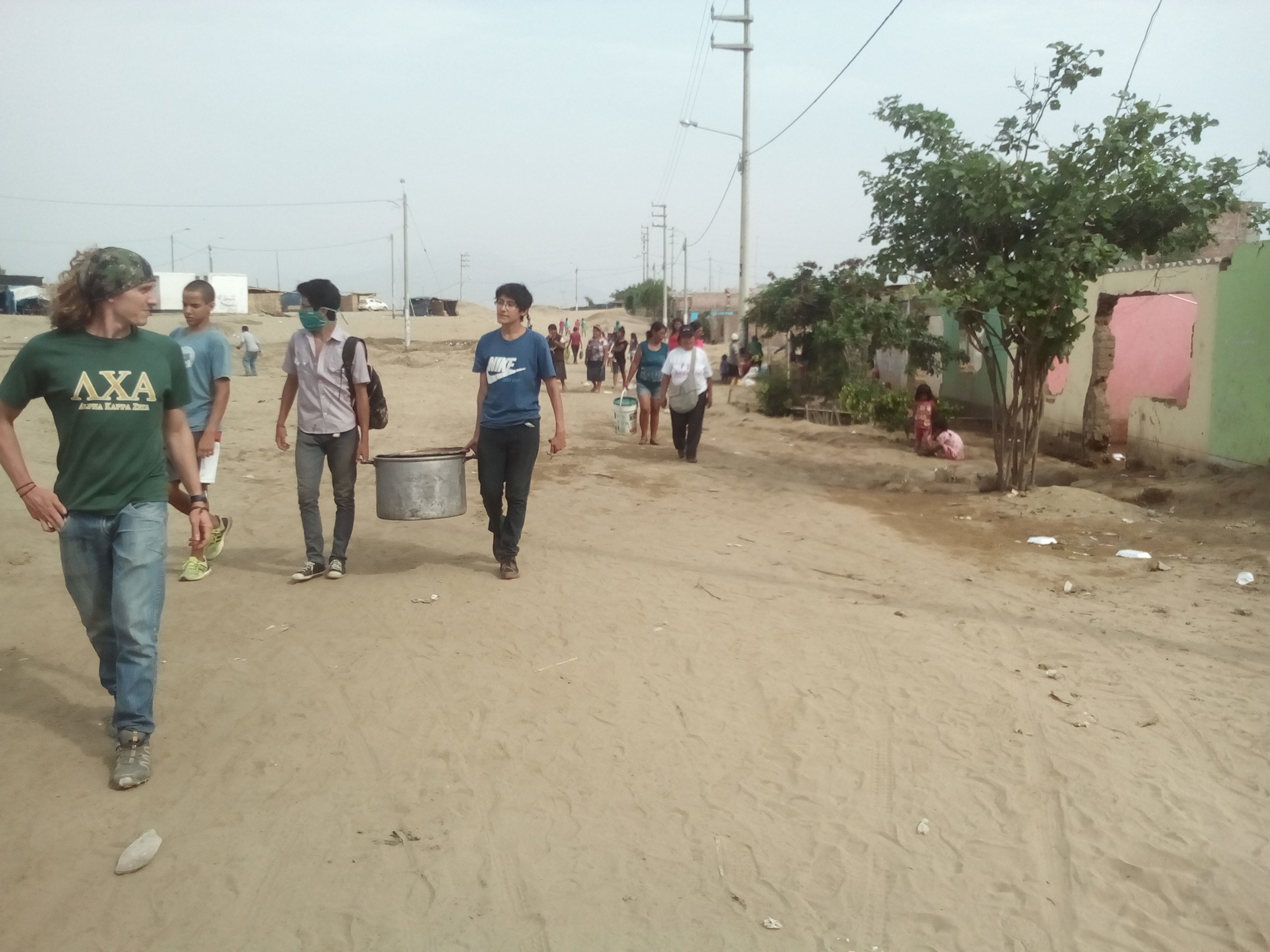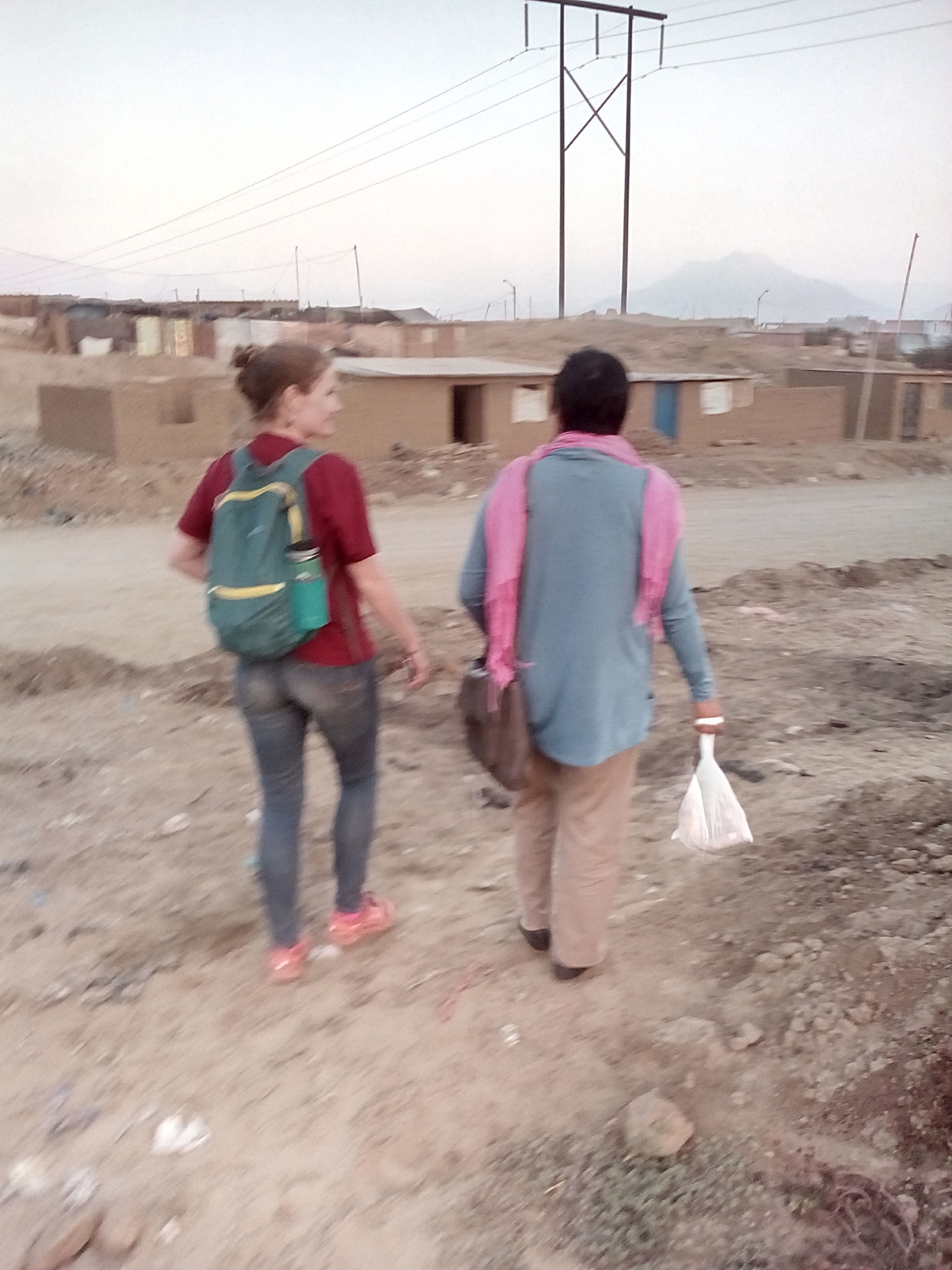 nosotros-estimulacion-temprana
nosotros-trabajo-comunitario
In October 2014, after a study in Alto Trujillo on internal migrants' adaptability, the founder, Lourdes Cabel, decided to organize a Christmas chocolate party (Chocolatada) for the more than 500 children of the area. This brought together many friends as well as local and international personalities that made this celebration possible.
Following the event's success and realising the reality of the people living on the outskirts of the city, many friends sought to continue the work and form a local not-for-profit organization. By 2015, the first committee was formed with a wide range of professionals and social leaders who took the first steps in making this dream a reality. One of the most important steps was to find a suitable name, one which represents our work and vision. Therefore, after much searching and exchanging of ideas, it was decided to resurrect our thousand-year-old culture to get the name and the message we wanted it to transmit: Sayariy is the Quechua for "resurrect" or "arise". It's for this reason that we call ourselves Sayariy-Resurgiendo.
To get the activities underway districts such as El Milagro, La Esperanza, El Porvenir and Alto Salaverry were visited, and El Porvenir was chosen as the area to work with. Thus, in October 2015 we arrived to Nueva Libertad, an area quite distant from the centre of Trujillo where many migrant families with rural backgrounds establish themselves seeking a better future. Since then we have been working in this area with specific activities aiming to empower the whole community. In so doing, ensuring that the first years that the people spend in the city aren't so complicated and that they're able to move forwards in life, to build what they were looking for: a better future.