Chronicle of an expressed happiness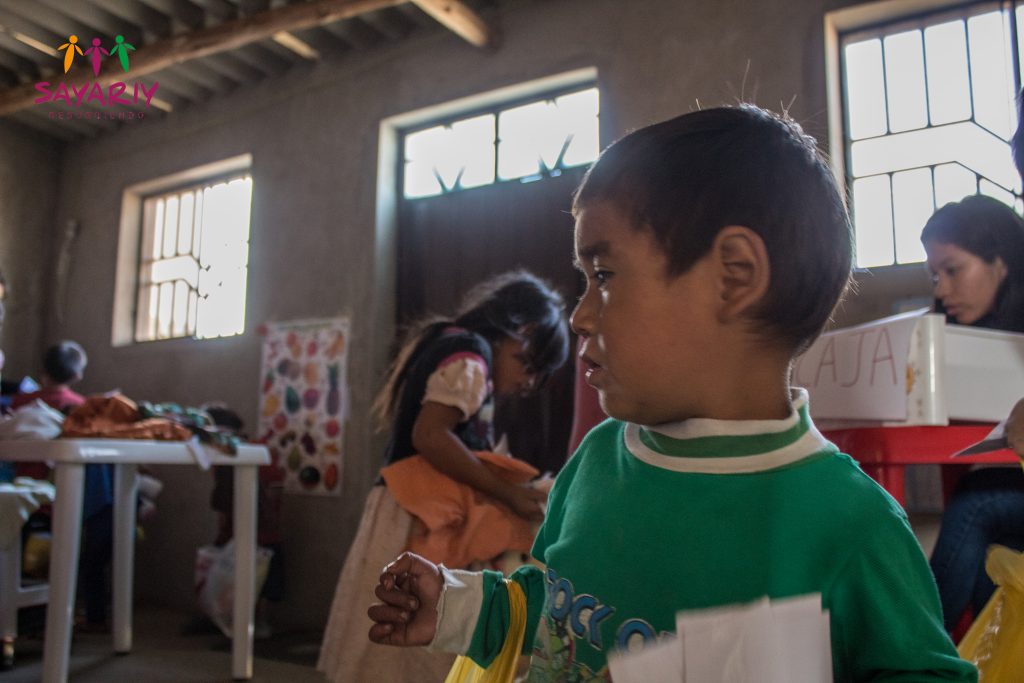 This year we are experiencing more intense climate change as result of human irresponsibility. In summer we didn't just experience more sun and heat, but we also witnessed the inclemency of El Niño Costero. Happily, we also witnessed that together through help and solidarity can achieve great things and move forward.
Now winter is here, and so is our helping attitude and spirit. From Sayariy we started a clothing collection for the areas where we work in and it was gratifying to see that little by little, clothes for children, adults and even some stuffed animals were donated.
From the Association we always promote autonomy and learning new things among the boys and girls which is why we organized the "Playing Maths", for which our volunteers created a store. They put price tags on clothes and stuffed animals, and how could we not play at being cashiers and sales assistants helping the children select what they would buy according to their needs. For this, each child had an amount of 300 (pretend) soles.
They were given play money and explained that they first had to select what they wanted to buy and then go to the register to pay. Always calculating how much money they had, keeping an eye on how much they could afford.
We observed how the children calculated their spending before buying and even showed a spirit of sharing by lending money amongst each other when they needed to buy a coat, trousers or stuffed toy. It was wonderful to see how many of the children not only thought about themselves, but also about their older siblings and family who were waiting for them at home.
On completion of this lovely activity we returned home with smiles on our faces, remembering the kind heart and good intentions of all the children of this community.
Jesús Alberto Silva Silva & Kat Martinez