Empowering Women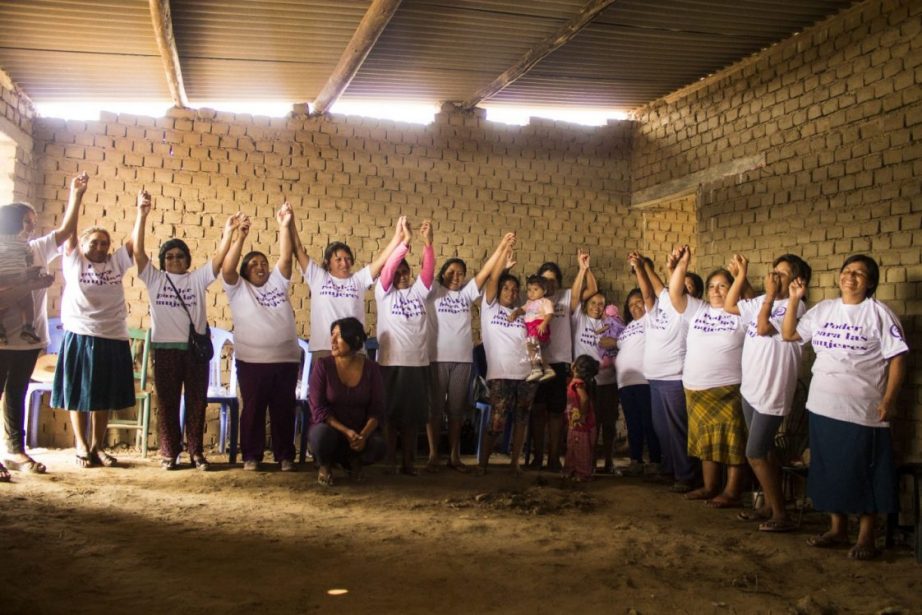 In  Peru  15 546 are female inhabitants and 15 606 are men officially registered. In this situation, representation within the government is expected to reflect this reality. But the truth is something completely different, out of 130 parliamentarians, only 28 are women.
what about the Economic Situation?
In Peru, 31.9% of women do not have their own economic income, and this is sharpened in urban-rural areas to 47% while men Only 12.7% present this situation.
Therefore our work is focused on working in the marginal urban areas of Northern Peru: El Porvenir, Trujilllo, where 33.7% women present this problem.
And, What about Violence?
Women not only present the problem of economic autonomy but are also subjected to gender violence. According to the diagnosis of the National Plan for Citizen Security and Social Coexistence, cases of domestic violence (58%) exceed those of criminal violence (42%),
This reality must change.  we work with women in the communities of El Porvenir district through productive training to achieve economic independence as well as strengthening their rights, recognition of their emotions, strengthening of their skills and knowledge, productive and purchasing.
---
What do we do about it?
  In order to achieve the economic empowerment of women, we need a human economy that benefit both men and women, and is at the service of all people, not only of the richest 1% of the population. Oxfam, 2017.
Business Training.
The process of economic empowerment transforms realities in an individual way as well as in a communitarian way. Providing techniques and tools through training enables women in situations of vulnerability and economic precariousness to break through economic dependency and open paths to better futures.
We seek to build this kind of knowledge, those that allow this gender gap to be annulled. We seek that the purchasing poverty is broken through the active participation not only of men but also that this change takes the mark of the  50% of the population as they are women.
Women are constantly fighting for rights. Working in the development and improvement of their abilities provides them with a tool of change, not only for themselves but for the whole family.
We work with women providing workshops.
Fabrics workshop 
We are working at Victor Raul "V" Etapa El Porvenir. This project involves learning a new skill, learn some basic accounting, marking lessons, leadership and a community bank running by the members of the workshop.