What we do
We empower people in vulnerable situations and social risks through the development of projects with a community and social justice approach
Support us
There are various ways to help fund our projetcs : You can support a specific campaign. You can donate, promote our work or help us with in kind donations and our wish list.
Latest News
Twice a week our team provide Early Childhood stimulation sessions to the mother of Nuevo Libertadores, because studies show that, Large numbers of children in developing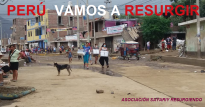 Is two months working hard helping people affected by the flood in Trujillo, North of Peru.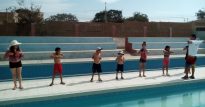 This summer 2017 has been full of joy, learning and strengthening of ties. Children have had a variety of workshops aimed at improving their knowledge,
Events