Our Partners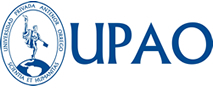 UPAO – Proyección Social y Extensión Universitaria
 The "Social Project Office" and « Extensión Universitaria» in the Antenor Orrego Private University (UPAO) offer services and activities aiming at strengthening the relationship between the University and the rest of the Peruvian society (organizations of all kinds). People involved are all faculty members: students, alumni, faculty professors and staff. Their beneficiaries are all the Peruvian people and the members of the community. We started working together in June 2016, conducting a health campaign for the inhabitants of New Libertadores.
Magic Brothers World
The Non-Governmental Organization MAGIC BROTHERS WORLD (MBW) brings magic shows, animation and support in orphanages and houses around the world for children and people in need of dreams. Have a look at what they do on their Facebook page.

Rotaract Club Trujillo Norte, Distrito 4465 R.I. Peru, a group of Young Leaders of La Libertad working for the welfare of the most needy in the community.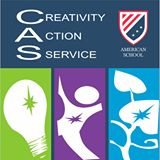 CAS (Creativity, Action, and Service) – American School  
CAS is a multidisciplinary program dedicated to the personal development of students and community enrichment.
Café Van Gogh
Café Van Gogh is a coffee shop located in the historical center of Trujillo.  They allow us to hold our events in their shop and offer prizes for the winners of the trivia fund-raising nights.
 Happy   Days 
 Local company situated in Huanchaco; they offer the best desserts in the area ! They are sponsors for our fundraising events, supporting this way the development of our projects.
Surf School Muchik 
Omar and Chicho Huamanchumo are Huanchaco surfers and heirs of an ancient tradition and have great experience both in competition and teaching. In 1992 they started as teachers in the first surfing school in Huanchaco. Since then they spend time teaching but also working on a development plan that allows their students to improve both physically and technically. They provide us support offering free classes for our beneficiaries and prizes for our fundraising events
Espaanglisch
Espaanglisch provides free English classes to children at in primary schools in the impoverished neighborhood of El Milagro in Trujillo, where English-language education is otherwise not available. They also offer language classes to national and international students in Huanchaco. They help us in our activities and support us by providing free classes for the winners of our events and to our community.
Organico Online 
Founded in 2015, Organic Online is the first virtual store selling organic vegetables in Trujillo. This company is sponsoring us for our fundraising events.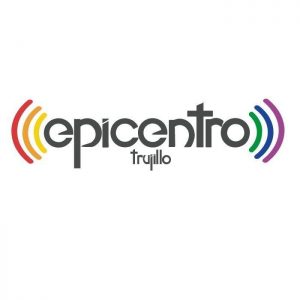 Civil non-profit organization dedicated to providing health services and community development to the LGBTI population and people in Trujillo. They take part in our activities related to Human Rights that we organize in the community of Nuevo Libertadores.